Each marriage proposal is a promise of love and devotion which ultimately leads to the union of two people.
The wild and majestic beauty of Mani, besides making it the most sublime tourist destination, has established it as a wedding destination for couples who would like to mark the beginning of their common path with a wedding taken straight out of a fairy tale.
The combination of stone and sea, the picturesque chapels and naturally its towers, compose the ideal setting for such an important day of one's life, a day during which you desire everything to be perfect and unique for you as well as your guests.
The choice of venue at which your wedding will take place is possibly one of the most important decisions you will have to make, given that it will shape the final result completely.
If you want to organise a wedding that will amaze those invited to join you on your special day, then you're in the right place.
Romantic, Retro, country chic – whichever style you choose for this unique day, at Stone and Light each wedding reception is unique because it is shaped around each happy couple itself.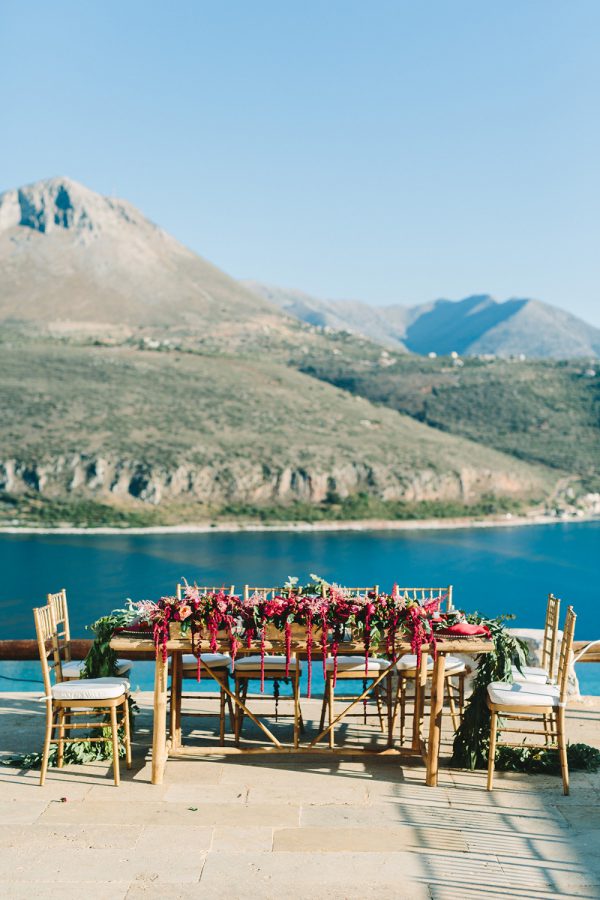 The people of the staff of Stone and Light have become the pioneers –and also the witnesses- of the happiness of the people who have entrusted this extraordinary moment in them and their experience.
The personal connection one feels during their first visit to the venue and the warm and true relationship which they form with the staff which welcomes them, is the main reason that couples turn to and feel enough security to entrust, with no hesitation, them with the most beautiful day of their lives.
The location offers the ideal combination of the view of the Bay of Oitylo and the idyllic atmosphere which radiates throughout this unique land, for the most beautiful moment of your lives.
For more information on the organization of your wedding reception, click HERE
Photo credits: vasiliskouroupis 
Event Planning and design: Exclusive Wedding Tales
Art de la table: White Lilac
Wedding Cake: Pavlov's Lab
Flowers: RedBoxDays
Tables & Chairs: Zazoo Event Rentals
Wedding Favos: Naturally Greek
Special Thanks: Wedding Chicks